ABOUT Rich Money Habits by akosiallan.com Blog
This site contains stories, tips & lessons on money, business and investing.  It chronicles my financial journey to wealth.  I named it as a combination of 3 words – 'ako' + 'si' + 'allan' (translates to 'I am Allan'.)
It started in 2008 as a personal website of my own thoughts about every day life. If you dig up the old posts it will show articles detailing my thoughts on varied topics like the TV series American Idol or Chuck, even posting sports stories about badminton and NBA basketball. One day I went fishing with friends and I've posted it here as well. The things I wrote about was as varied as I was personally. I was at that stage of my life where I was busy exploring so many things, looking for a new direction of my life.
In September 2009, after coming home from my 2 and half year stint overseas, this blog finally found a central theme to focus on.  I was attending an Online Internet Marketing class and it mentioned about having a NICHE or a FOCUS. Since I was looking to go into business and I loved telling my personal stories, I thought why not combine the two. That is, create a website where I can share my experiences learning more about business, marketing, investing and the whole making money thing whether online or offline.
Why "Rich Money Habits"? It's during one of the class where I learned how to coin a term based on what people were searching for online. I wanted something that could capture my ideas into one central theme. Rich Money Habits, I thought embodied what I was embarking on at that stage in my life, wherein, I wanted to learn the money habits that will make a person rich. The attitudes, the beliefs, how they think, what they need to become, or what they do with their time…all these things don't happen overnight. They are compounded from small awkward acts of being an amateur into a huge auto-pilot habits that some don't even recognize they are already doing when they become professionals and successful.
While the goal for this site changed as I went along, I have learned to stick with what I love doing or not do it at all. In the early days, while learning more about Search Engine Optimization (SEO), I was tempted to write stuffs on things I really wasn't passionate about. At first I was ecstatic because traffic jumped because of those articles, but I realized later on that it's a futile effort. Because I didn't want to write just to write, or write because a computer said it would be in demand. I wanted to write because I wanted to share something really important to me. Over the years, that lesson helped me get clear on what I really value in life. It taught me what was important for me, and that is, to share my stories and personal experiences about money so that others who may be going through the same can get the hope and inspiration they need to carry on and move towards their dreams!
ABOUT the Author – Allan Inocente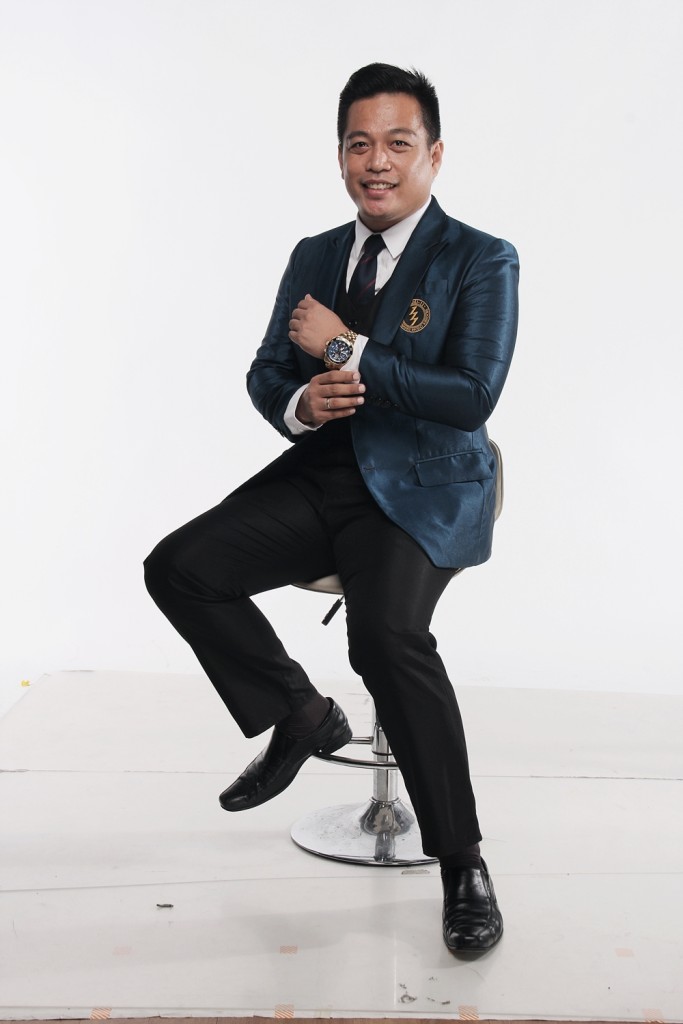 I am Allan Inocente. I was born and raised in the northernmost part of the Philippines, in what most people call "Ilocandia" or "Ilocos".  Having been raised by a family of farmers, I grew up very quickly realizing that for you to have money, you have to work hard for it.  And work hard, I did.
During summer vacation, I was busy doing odd jobs like cleaning other people's houses, raising pigs and goats, as well as planting vegetables in my garden.
My parents always encouraged me to do good in my studies. As an obedient son, I did follow that advice.
After graduating as valedictorian of my grade school class, I managed to top the high school entrance exam to one of the most prestigious schools in the Ilocos province, the Mariano Marcos State University – Science High School.  I won numerous awards during inter-school contests like Philippine Math Olympiads, Math and Science Fairs, Highest Achiever in Mathematics, Math Wizard Champion and more.
After graduating from the country's premier school, the University of the Philippines Diliman, with a bachelor's degree in Computer Engineering on a DOST (Department of Science and Technology) Scholarship, I was immediately hired by a multinational IT company.
For most of my corporate career, I spent my days in front of a computer, doing programming work. Not talking much with other people. Only through office messengers. After working for years and getting promoted almost every year, I realized one thing very clearly, that even with my increase, I'm still struggling financially.  My specialty was in building credit card systems.  Ironically, I, the "expert" in credit cards, got into credit card debt as well. 🙂
One day, while browsing through a local bookstore, I came across the book "Rich Dad Poor Dad." I found myself immersed and I couldn't put it down. I read it over and over again and it's as if a new world was opening before my very eyes.
I realized, that the formula my parents thought me about becoming rich, that is, "study hard, get good grades, work in a stable job", is not working. And here's this book, telling me why. For the first time, I realized there's another formula out there that can be a solution to my problem – not having enough money (to pay my credit card debt)!
CLICK HERE to READ MORE about Allan Inocente…
What To Expect From This Blog
Over the years, I had a chance to mentor people from different walks of life: Certified Public Accountants (CPAs), Engineers, IT professionals, OFWs on finance, business, marketing, leadership, and more.  Some of them have earned part-time from $100 – $400 a month, upwards to $4000 – $8000 a month for full-time business owners.  You can learn more about them @ http://www.allaninocente.com/success-stories.
Here are a 10 tips to get the most out of this blog.
Like any of the articles? Bookmark it so you can get back to it later on.
Better share it to your friends on Facebook or email.
Like this blog's Official Page @ http://www.facebook.com/richmoneyhabits
Download the FREE stuffs.
Connect with me on my Official Business Page @ http://www.facebook.com/allaninocente. My personal account already has 5,000 friends so the best way to get in touch with me is through  my Business Page.
Subscribe to my Newsletter. Email are sent once a week. No spam.
Contact me for any feedback or recommendations or special projects.
Comment on any of the articles.
Share your story. Send me any of your testimonials so you can get featured in this blog.
Be successful. The world needs more people just like you who reads blogs like this. 🙂
Through this blog, I can reach out to more people I would not be able to meet personally. people who…
are tired of being sick and tired,
are confused after reading so many books and blogs about money, finance or business but has nothing to show it,
would like to be trained hands-on in business fundamentals,
who are just like me 6 years ago who may need a little help transitioning from employment into business.
It has been 6 years since that faithful day that my life changed dramatically. One person made a difference in me. I wish to extend the same to you. I wish that TODAY is going to be the day your life will change to make your dreams come true.
Sincerely,
Allan Inocente
Official Website: www.allaninocente.com
Official Blog: Rich Money Habits @ www.akosiallan.com
Official Facebook: www.facebook.com/allaninocente