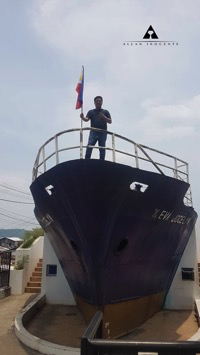 In 2007, I went abroad together with my then fiancee (now my wife) to work as IT consultant in Malaysia. My main goal for working abroad then was to save up for our wedding. After 1 year of working we saved enough and were able to get married.
Unfortunately for us, we were also in the middle of recession. It's 2008. There were mass layoffs all over the world. Working in a bank, our company was no exception. Our friends were let go in a snap of a finger.
One day, one of the bosses asked my officemate for a minute to speak with her. When she came back, she was visibly shaken. Soon after she was already packing her things. She was just fired. It was after all a recession.
When there is a recession nobody is immune to geting fired.
Even if you are the best employee and you just got promoted.
You cannot do anything if the whole department or even the whole office in your country is laid off.
The next few days (weeks and months) was pure terror for us OFWs. I can remember the feeling of UNCERTAINTY. The feeling of not knowing whether it would be your turn next is the worst feeling in the world. Getting fired is one thing, but becoming suddenly unemployed overseas is a disaster. Sleepless nights. Stress. Lots of stress.
For many people, this uncertainty is even more brutal. There are Filipinos overseas who are not documented. They were supposed to work as caregivers only to end up working as a domestic helper. Not that there's any shame in that. It's just that they are more at risk for abuse from their employers due to them being undocumented. You can only imagine having your worries and stress shoot up 100x!
Fortunately, the dust soon settled. The company was able to endure the storm. My wife even got absorbed by the company. Our contract was renewed for another year.
Everything was back to normal again.
But experiencing something like that wakes you up llike nothing can.
From that day onwards I promised myself to never put myself in a position like that ever again.
That I would do everything in my power to put myself where no one can suddenly turn off my main source of income. That's when I started to explore the world of business and entrepreneurship with an extra vigor.
Fortunately, I was able to make it. I want to tell you there is a better way. It can be done. There is help on the other end when you finally decide to change your situation.
They say OFWs are the new heroes. They keep our economy afloat. They remit $2.5 to $2.9 Billion every month. They are the main drivers of our economy, apart from BPO, Electronics exports, Agriculture, the BUILD BUILD BUILD infrastructure spending by the government and of course, our Taxes.
Today, I want to salute the millions of Filipinos working away from their families. It is no easy task, sacrificing every moment away from your loved ones. That's the price you are paying (and more.) With that sacrifice you are able to send money (and gifts) to your family back home, especially during Christmas season.
I won't make you cry anymore by sending you a link to the Coca Cola commercial featuring former OFWs who went home for Christmas. Please don't torture yourself by googling it or going to youtube and watching that video. It's too personal. Please don't. You might end up crying the whole night.
I know because I cried when I watched it.
Just know that your family back home miss you so much too. One day, it will soon get better.
There are just so many great things and stories of people who were able to make it.
Perhaps, one day your story will be next.
In the meantime, here are some of my ideas and thoughts that might help you get closer to your dream
of coming back home for good. You can put up a business while working. Or set yourself up so that the transition back home will be as smooth as possible.
A few months ago, I did a VLOG series dedicated to OFWs. This was after doing a 3-day training and workshop on Financial Literacy and How to build a sustainable business to our associates there. Everytime I meet an OFW, my heart bleeds for them. It's not an easy journey they are taking.
If you are an OFW, I encourage you to watch these videos. Or if you have a family who's working abroad as an OFW, you can forward this to them. I also have great news for you and free gift I'd like to give you and your family and friends.
Vlog #14. USAPANG OFW Series – Bakit Maraming Naga-abroad na Pinoy
Vlog #15. USAPANG OFW Series: Negosyo Para Sa Mga OFW o Pinoy Na Nasa Abroad
Vlog #16. USAPANG OFW Series – Paano Mag-ipon Ng Mabilis As OFW?
Vlog #17. USAPANG OFW Series: Best Investment Tips Para Sa Mga OFW
Vlog #18. USAPANG OFW Series: OFW Business Ideas – Why Do OFWs Fail in Business?
When I was working abroad, I was so eager to learn more about how I can do business. On weekends, I would go to the bookstore, and read through many business books. Then I would hear some seminars in the Philippines, but unfortunately because of the distance I could not attend, even if I badly wanted to.
Fortunately for me, the Truly Rich Club was launched around that time. It gave me a way to avail of the seminars and learn about business while still working abroad. I was one of the first to enroll. I would eagerly wait for the package (which consisted of some VCDs and audio CDs.) I would listen to it day and night. The rest, as most people would say is history. I can't even imagine to describe to you how different my story would have been if not for the Truly Rich Club. In fact, this blog would not be where it is today if not for that seamingly simple decision to try it back then.
If you want to avail the same thing, you can CLICK HERE.
In the spirit of transparency, please note that I am an affiliate of the Truly Rich Club. I may earn a little income whenever someone buys anything through the link I provided. If you do sign-up, I would like to say my personal thank you in advance. Drop me a message here and I'll send you a free gift.
Your simple action helps me support this blog because it does take away some time from me instead of putting the time and resources into other businesses. Unlike other blogs which earn from advertising, this blog is 100% fully supported by my other businesses (and affiliate income from products I highly recommend.)
It's been 12 years running this blog, thanks to those who have supported me along the way through my businesses. Who would ever thought this blog would stand the test of time?
Also, as my way of saying thank you to all of you my OFW readers (as well as families and friends of my fellow OFWs), here's another gift just for you.
Simply click here or go to http://bit.ly/OFS2019FreeGiftAllan to claim your free gift.
You will receive a free copy of Sha Nacino's book "My Money and Me" in e-book format. The hard copy of the book is being sold at around P350 in National Bookstore and at The Feast. Another book is from her brother March Nacino titled "How to work from Anywhere" which I feel is a good fit also for OFWs.
Sha is a very good friend of mine. We met in real-estate as part of a group of aspiring investors back in 2009. We have since moved on to other ventures but I feel what Sha offers is something I can definitely recommed.
In the spirt of total disclosure, please note that these gifts are part of the Overseas Filipinos Summit project of Sha which I am also an affiliate for. Know that I may earn a little income should you decide to buy anything using the link I provided. But if you decide to not buy anything and simply avail of the FREE gifts, that's perfectly ok as well. 🙂
That's it for now. Do you have a specific topic or question as an OFW? Simply hit the reply button (if you are receiving this through email) or contact me here. I might feature you in my next article or vlog.