Time flies so fast. Have you realized it's already June? The first half of the year is almost over. How's your New Year's Resolution so far? I'm sure some of you have forgotten all about it. Perhaps, now is the perfect time to re-visit and re-new your commitment to your goals this year.
As for me, one of the major goals I had this year is to relaunch Project 100. The goal of the project is to help people earn $100/month part time. Last March, I opened up the first batch. Some of them have already earned their first $100 and more. One is a Pediatrician by profession. She is an onsite doctor for a hospital in Romblon for 10 days of the month. She uses the rest of the month to work with me. After 2 months, she has earned more than $260. Another, is a CPA based in Hong Kong. After office, she trains with me online and after 2 months she earned more than $320. This is the best part of having an online business. The world is your playground. You can be in the Philippines but your business is running in multiple countries. With the proliferation of smart phones, and relatively faster internet, anyone with WIFI, FACEBOOK and a DREAM can build a business at the comforts of his or her home. These are exciting times!
You might have noticed, this is only my 2nd time to post this year. Part of the reason is that I am travelling a lot and my schedule has been very busy the past few months. Also, when you have a business operating in different places, my prority has always been to support the people who are running my business. After all, it is my business that's supporting my family of 2 kids. Since 2011, after doing business part time, I gave up my 9-year IT career and never looked back. It's been 6 years that I have not held another job. If I was able to make it, you can do it too.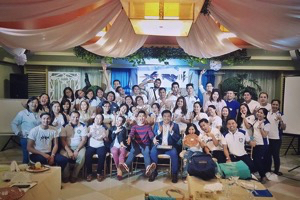 Recently, my mentor invited me along to visit our teammates in Western Visayas. It was my first time to train our team in Antique and Iloilo. I learned so much from the trip. Iloilo is a fast growing city, with lots of ongoing construction. They have a booming real-estate sector as well as growing BPO industry. It's amazing to see it happen. Traffic is not bad, unlike in Metro Manila. Roads are wide and the airport already accomodates international trips. This is a growth area I think will become really BIG in the coming months and years.
Last April, my wife and I went to Singapore to attend our company's international convention at Suntec City. This trip was unique in the way that we did not have many side trips. The trip also reminded me of the times when I was starting 6 years ago. It brought me to what is really important in building a business. Much has been written about strategies, skills and techniques, but the most important is to have a clear idea of your own CORE VALUES.
In 2011, I had a dream to be part of something special, to build a community of entrepreneurs with the right core values. Whenever I make a decision, I always go back to these core values: LEARNING, INTEGRITY, SERVICE.
I am always curious and eager to LEARN. In my former career as IT programmer, this has become second nature to me with the fast changes in technology. I know that people who keep on LEARNING are people bound to succeed. They are humble. They are not afraid to say I don't know. They are like a sponge who soak in the many learning experiences along the way.
Another core value I have tried to live by is INTEGRITY. Do what you say you will do. Never sacrifice long term success for a short term gain. Do the right thing even when no one else is looking.
Lastly, I wanted to have a community of people who love to SERVE, people who find ways to help. In the business world, you will always get what you are worth. It doesn't matter if you worked on it for 8 hours or 1 hour. What matters is the VALUE of the work that you do. Look for ways to add value. Always do more than what you are getting paid for.

Last May, we achieved one of the biggest milestones in our business. After years of hard work, we were able to buy our own brand new Ford Mustang. When I was starting in the world of entrepreneurship, I dreamt of buying my own car, a Mazda 2 compact sedan. Who would ever thought, that after 6 years in business, we have bought our 3rd car, and it's not just a car but a DREAM turned into REALITY. If it came true for me, it can also be possible for you.
Over the years, I have had a chance to share my story and tips on how to grow an 8-figure business. I have met a lot of people at different stages in their entrepreneurial career. When I meet someone who has the DESIRE to CHANGE his life, it makes me excited. It reminds me how it was for me to be HUNGRY to LEARN. It reminds me how desperate I was to get out of all the stress, the limited income of employment, the loss of freedom to pursue ventures outside of your cubicle. It reminds me that there is HOPE for someone who is decided to make a change in his life.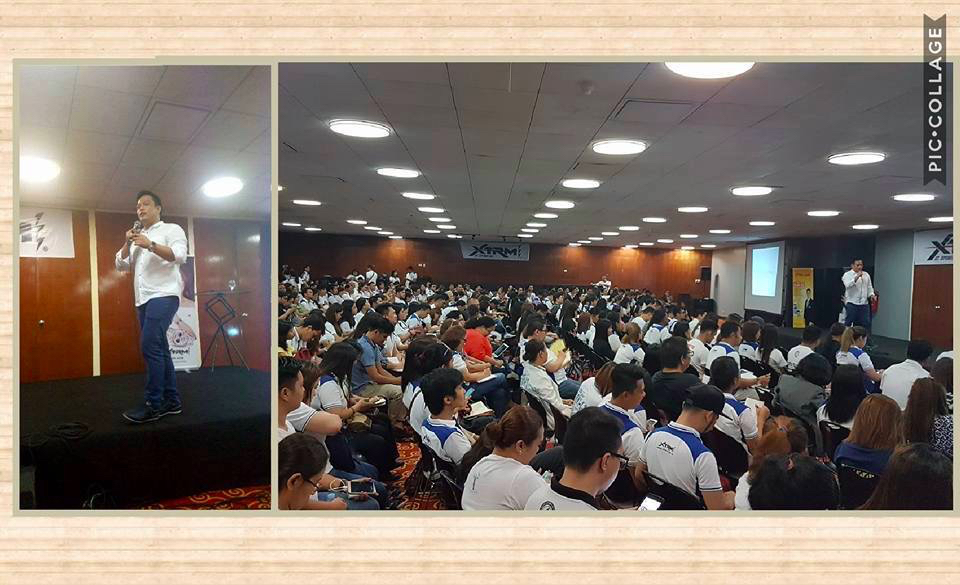 This month of June, I'm in the middle of building a new team of 10 people. 2 slots have been taken. 8 slots left. As much as I would like to accomodate everyone to be part of the team, the reality is that it takes so much effort on my end to help you get your first $100-$200/month in your online business. You will have access to me 24/7 in the first 2 months. You will be able to leverage the system that has created 100+ millionaires in the last 5 years. To think, I don't even charge anything for coaching. I only get paid, if you earn an income. Sounds like a good deal? Of course it is. But I do look for very specific things if I will be investing my time with you or not. First, you should be READY to take action now. Not next year, not next month. Second, you are looking for a hands-on MENTOR to guide you. Third, you should have at least 10-12 hours per week to devote on this project. Lastly, you should be willing to LEARN and BE COACHED. Otherwise, you are going to waste your time and mine. I can always make more money, but I can never make more time. So if you think you have all these, visit my website http://www.allaninocente.com/ and follow the instructions at the end of the page.