As I am writing this, the 1st half of January is already over. Today, I am in Roxas city for a 3-day business trip. As part of our financial literacy workshop, we played Cashflow 101 board game and it was a blast! It's amazing how much you can learn by playing. You learn so much more when you are having fun.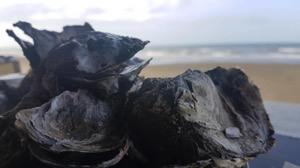 My business partners and I had lunch together by the sea side. It was so refreshing. The wind is soothing. The sound of the waves is like a relaxing music to my ears. Being the seafood capital of the Philippines, the array of seafood is a delight to the eyes (and to my hungry stomach.) The food is so delicious I wanted to just stay there and chill the whole day. I also learned "Talaba" (Oyster) is so abundant here, you can buy 1 sack for only P180! Yummy! 🙂
How about you? How's your first weeks of January so far?
Every year, I spend some time going over my business and personal goals. I have shared a bit of my 2018 in my posts on "How to get unstuck," "How I lost 7.8 pounds in 10 days," and "How to Break Free." You may notice all of them are about overcoming challenges. These are actually messages I wanted to tell myself as a form of encouragement as I was going through some finacial, emotional and mental challenges. Somehow, it gave me hope that the situation can get better. And it did.
If you are going through some challenges right now, know that everything in the universe go through cycles. Pain. Regret. Breakthrough. Success. Boredom. There's a famous saying which says, "this too shall pass." Take hold of that message and embrace God's plan for your life.
Over the holidays I got a chance to think a lot and reflect. There are definitely lessons to learn from my experience last year that I hope to improve on this year. Today I'd like to share them with you.
These are my goals for this year 2019.
Business Goals
1. My goal is to grow my business income by at least 100%.

It's going to be a challenge I know. But it's possible. I also don't want to put a limit to what can happen. I only know that based on the lessons I learned from last year, my business is due for a major upgrade.
You see, for the past 4 years, I have been coasting along. There's a certain comfort zone you develop when you reach a certain level of success. In my case, I realized I have not been growing personally in the last 4 years, that's why my business is also not growing as much as I would like to. Yes, it remains profitable and creating good income. But I want to challenge myself to grow my business even more. I want to try breaking the barrier that I have set mentally for myself the past few years. So this year, I decided to make a major expansion by growing at least 100% from last year's business income.
There are multiple ways I am planning to do this. Obviously, these can change as I adjust them along the way. But here are some of the top in mind ideas on how I am plan to do it.
Over the past few years, I have always been concentrated in building my business offline 80% of the time. My days are consumed by lots of meetings, meeting people face to face. Add to that the horrendous traffic you have to go through when you are living in Metro Manila and you will have a heavily-packed day with lots of time spent driving to and from meetings. Only a small part of my business is done online which is around 20%.
Over time, I started to feel overwhelmed and exhausted. In the end, I got exhausted and burned out multiple times. I would have a few days that my week is full of meetings, talks and coaching sessions. The following week I would catch a cold, and would spend a few days just getting back on track again. I had to find a way to recharge myself to get back. My body is complaining and can't keep up.
For my sanity's sake, I think I really need to re-assess how I am spending my time and make sure I am delivering value to a lot more people without sacrificing my health, my time and my energy.
So this year, I decided to revamp the way I do things. I plan to take advantage of online systems even more to scale the value that I am offering. Doing most of the things I do offline is hindering me from scaling my value to the world. That's why my plan is to create a more scalable system to share what I know and bring value to more people.
I am also looking for ways to maximize the assets in my business. Perhaps, even introducing other streams of income in the process. These are still at their early stages so you will learn more about them in the coming weeks.
This year I am planning to write more in this blog and share some of the lessons and stories I come accross. This is one thing that I feel I need to do more of. Expect to see more posts this year. Maybe publish an article at least once a week. This is a way for me to scale my value and reach out to more people, to serve those who I won't be able to meet in person or face to face.
Do you have particular topic you want me to talk about in future posts? Do you want me to feature your story in my blog? Let's connect and exlore future collaborations together. If you're up for it, then you can message me here.
This year, I also want to ensure my time is spent in tasks that help me bring better results and not stuck in mindless surfing on the internet or social media. When you are operating your business through social media, it can be a double-edge sword. You can leverage it to scale your business, or it can consume too much of your time you are no longer being productive. You are stuck in scrolling and browsing at Facebook or Instagram posts instead of delivering value to your clients.
I am intentionally being vague about my plans for two reasons. First reason is that I have not figured everything out yet. Another reason is more practical. If there's one thing I learned in business, it's that ideas are a dime a dozen but the really important part is being able to execute it. Part of execution means being open to all ideas. Sometimes an idea that sounds good on paper performs horribly. Other times, a ridiculous or crazy idea works out perfectly. So I'm always experimenting and adjusting along the way. Besides, it's a lot more fun that way as well.
Personal Goals

Write my 2nd book. Right now, I am in the middle of writing my second book. It is still in the early stages, so you will hear more about it in the coming weeks or months. I am planning to launch it this year. By me writing that book, I hope to reach more people who I might not be able to meet in person. I'll be going to share some of the stories and lessons I learned over the past 7 years doing business.
The first book I wrote titled Rich Money Habits – 8 Ways to Shift Your Money Habits and Be Rich was written in 2011 back when I was still exploring the world of finance and entrepreneurship. It has blessed and inspired hundreds of people around the world. Good news for you, you can get your FREE copy of my ebook Rich Money Habits today. Simply click here to get instant access and download the ebook.
Travel somewhere I've never been to every quarter.
One of the things I love doing is spending some time with nature and just reflect on life. I am introvert by heart. Yes, I do get invitations to speak in public and conduct trainings and workshops in different provinces all over the Philippines. I love doing that and being able to deliver a message that can change people' lives. However, I also need a way for me to recharge and nourish my spirit and soul. I get that from my miracle mornings (a routine I do every morning.) as well as from travelling and spending time with nature every now and then.
When I got busy with my business the past 4 years, these has remained in the back burner. Travels were always jampacked with activities for growing my business. It has led to burnout. This year I want to create more balance in this area of my life.
I think I have a great headstart. Today, I am writing this in Roxas City. Yes, I am also on a 3-day business trip but I feel this has been a more relaxed trip. It has allowed me the chance to just enjoy nature eating seafood over the seashore. It's an amazing feeling just staring at the sea, enjoying the wind soothing my face as I listen to the sound of the waves, while eating "talaba" (Oyster.) Life is beautiful.
Build Habits Around My Daily Morning Routine

Late last year, I discovered this book called Miracle Morning, which allowed me to develop my own morning routine. This has given me extra energy. I feel more energized. I feel more productive. In fact, for the first time ever in the last 7 years, I have finally setup my own workstation complete with my own mini-library at home. I'll give you a glimpse of my workstation setup in my future posts.
One of the things I discovered is that you have to build habits into your life if you want to create a longer-lasting impact or result. If you try to force it, you may hit your goal for some time but soon it will come crashing back down.
I have experimented with this late last year and it has given me great results. I plan on enhancing it even further. This year, I included 2 items in my morning routine. One is to do a 20-minute walk. Another is to create a gratitude list. That is, to list down 5 things I am grateful for every day.
This may come out like a new year's resolution for some. But one difference is that my morning routine is so simple and easy to do. Creating a new routine is hard enough. So I'm taking it one day at a time. Making it simple enough so that I won't force myself too much.
By following through on my morning routine, I get a head start in centering myself first before I get started with work or reply to communications (in social media.) I feel this will allow me to balance the benefit of having social media but not overwhelm me too much that I am no longer productive.
There are a lot more that I want to do this year, of course, but I know that having a good plan doesn't always guarantee success. It's always a combination of a great plan, superb execution and having the right mindset to adjust along the way if it doesn't work.
How about you? What are your goals this year?
What are you planning to do differently?