My wife and I used to visit Singapore while working as OFWs in Malaysia to tour around family and friends around 8 years ago. There were still no Univesal Studios then, Marina Bay Sands was still under construction. That's why last month when we visited Singapore again, I was excited to see what's new in this amazing country!
It's our first time to check-in in the most popular man-made infinity pool, at the Marina Bay Sands, Singapore. We were there for 5 days and 4 nights with friends and business partners.  It's so much fun to enjoy this magnificent view if you're in the company of family and friends. It is simply breathtaking. It's an amazing experience just being able to enjoy this man-made paradise.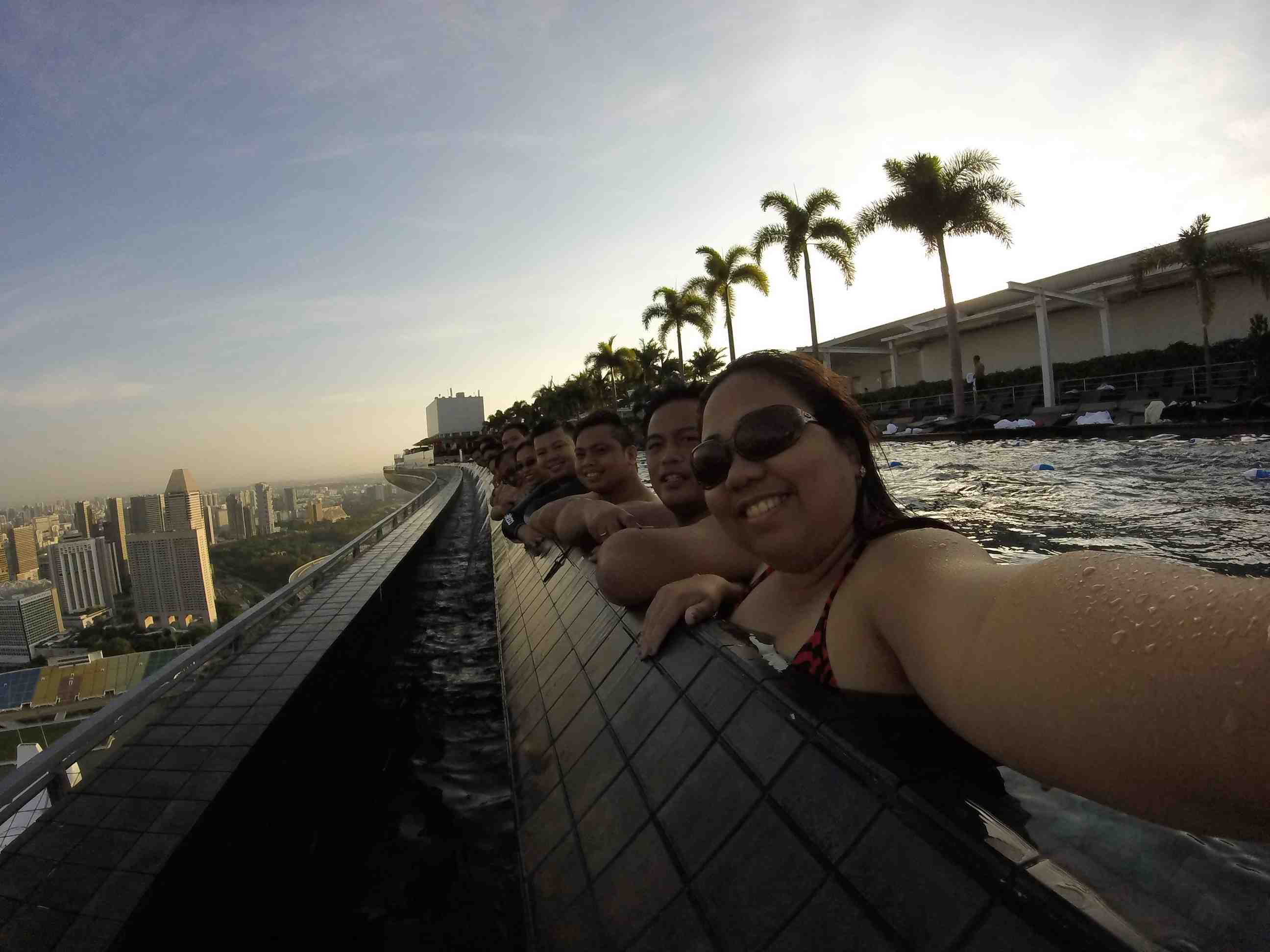 One of the reasons my wife and I were are also in Singapore, apart from pleasure is for a business trip to attend and receive an award as delegates of the Philippines in our company's Asia and the Pacific Convention. Entrepreneurs from Australia, New Zealand, Japan, Hong Kong, Taiwan, Korea, China, Thailand and the Philippines all gather in Singapore for this grand event. 
We were awarded #22 among Top 25 Asia and the Pacific Growth awardees. Our business growth is among the highest in the whole pacific region. Here are some pictures from the award ceremony.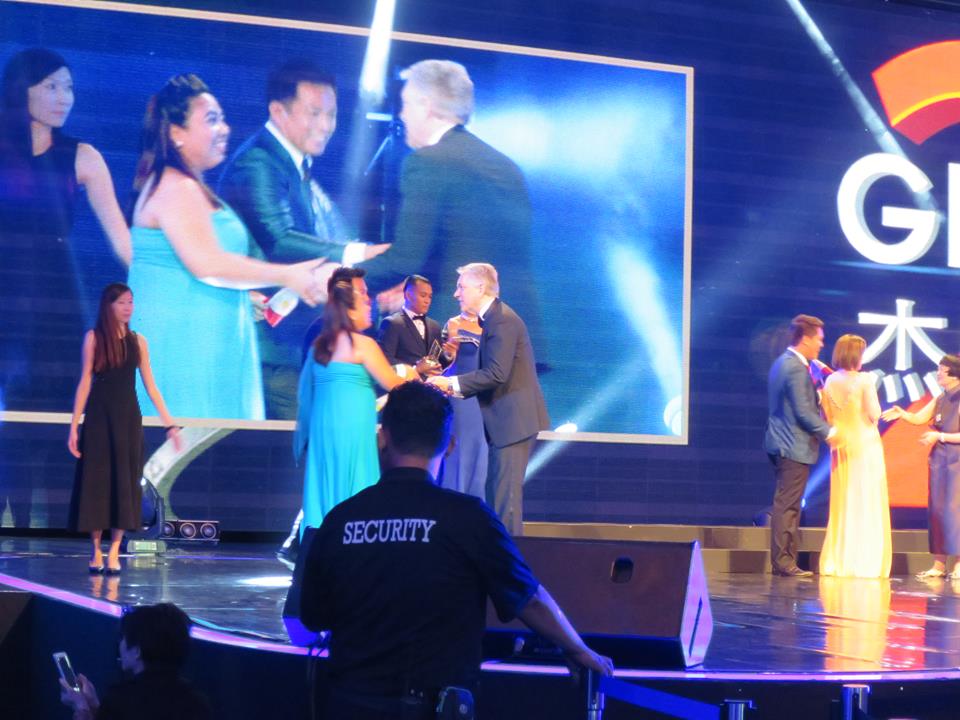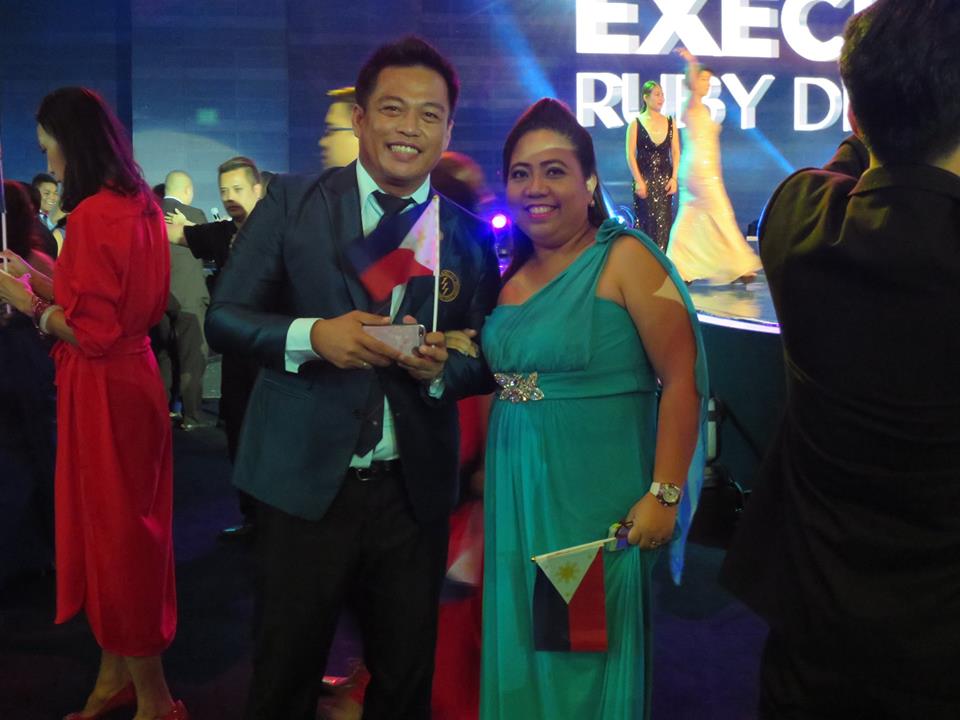 This award is dedicated to the people who dream of a better life and are courageous enough to get out of their comfort zone to pursue those dreams. Just like me 4 years ago, you may be in a situation where you feel you can no longer ignore the inner voice within you saying you are meant for greater things. I encourage you to take that first step, just like what I did.  You never know what exciting adventures it might lead you to. 🙂
As much as I would like to take the credit for our awards, I also know that we would not be able to get to where we are right now if not for the help of many people who came before us, my mentors, my business partners, my team which is XTRM 1-11. It's true what Robert Kiyosaki said that business is a team sport. Nobody succeeds doing it alone, and if I may add, it's not fun doing it alone. 🙂
Prior to learning about the support and training system of XTRM 1-11, I was already a hungry student of business. I wanted to learn how to build a business, but while I've ready hundreds of books, and attended seminars here and there, I felt I still lacked the most critical part, which is the REAL-WORLD experience. I had no background in sales or marketing. I was just an ordinary employee sitting in front of a computer, minding my own business for 9 years, until I discovered another exciting world to explore, that is, business. I've decided to take the plunge and immerse myself to the system and I am very thankful I did. I've met lots of great people that I would not otherwise meet. Everyday is a new learning experience, it's always fun and exciting. It feels great to be part of something special. Here's our team XTRM 1-11 enjoying Univesal Studios of Singapore. It feels great to be a kid again! Field trip, anyone? 🙂
I've been doing business for 4 years now but my experience in Singapore made me realize some things. At least 3 times, I was approached by someone I didn't know who shared to me that they were avid readers of this blog. They were excited to meet me personally. One thing that struck me during our conversation was that they were curious about XTRM 1-11 and thought it was a business you can do online. Someone even thought it's for a motorcycle business. 🙂
Yes, I can do my business online but I also meet up with people offline. After 4 years, in fact I now have teammates in several countries like Singapore, Japan, Canada, Malaysia, UK, and more. Along the way, I have learned that nothing can  substitute for the warmth of a real-world human interaction. Nothing can replace real-world experiences. I have learned more talking to people in 4 years than reading 100+ books based on theories.  How to become a leader. How to build a team. How to do effective communication. and many many more…I wish I could tell you more about all the things I've learned for the past 4 years. I wish I had the courage to say it's going to be easy, but it's not. It's going to take a lot of work. It may take some time. But what worthwhile venture doesn't take work and time? One thing I can assure you though, if you work hard at it and learn to do it better every day, it's all going to be worth it.
P.S. If you want to learn more, you can simply reply to this email or reach me through my business page @ http://www.facebook.com/allaninocente111
Powered by Qumana