Note: This is the 3rd installment to the 4-part series on the Truly Rich Club Wealth Conference 2019. If you missed the 1st and 2nd parts you can read them here and here, accordingly.
Have you asked yourself why is it that you do what you do, inspite of what you know?
Have you experienced situations where you felt guilty for buying stuffs, or wonder how come you cannot seem to make enough money, even though your working so hard?
Have you ever wondered what differentiates successful stocks investors from those who fail and lost a lot of money in the stock market?
These are hard questions to answer. Most people would simply dismiss the answer as luck. Or tsamba. Or what have you.
Good thing I was able to attend the 3rd session of the Truly Rich Club Wealth Conference because the talk gave me the answer to all these questions.
The speaker is no other than the Chairman of COL Financial, the largest online stocks brokerage firm in the Philippines, Mr. Edward Lee. He is a Billionaire businessman, one of the business mentors of Bo Sanchez.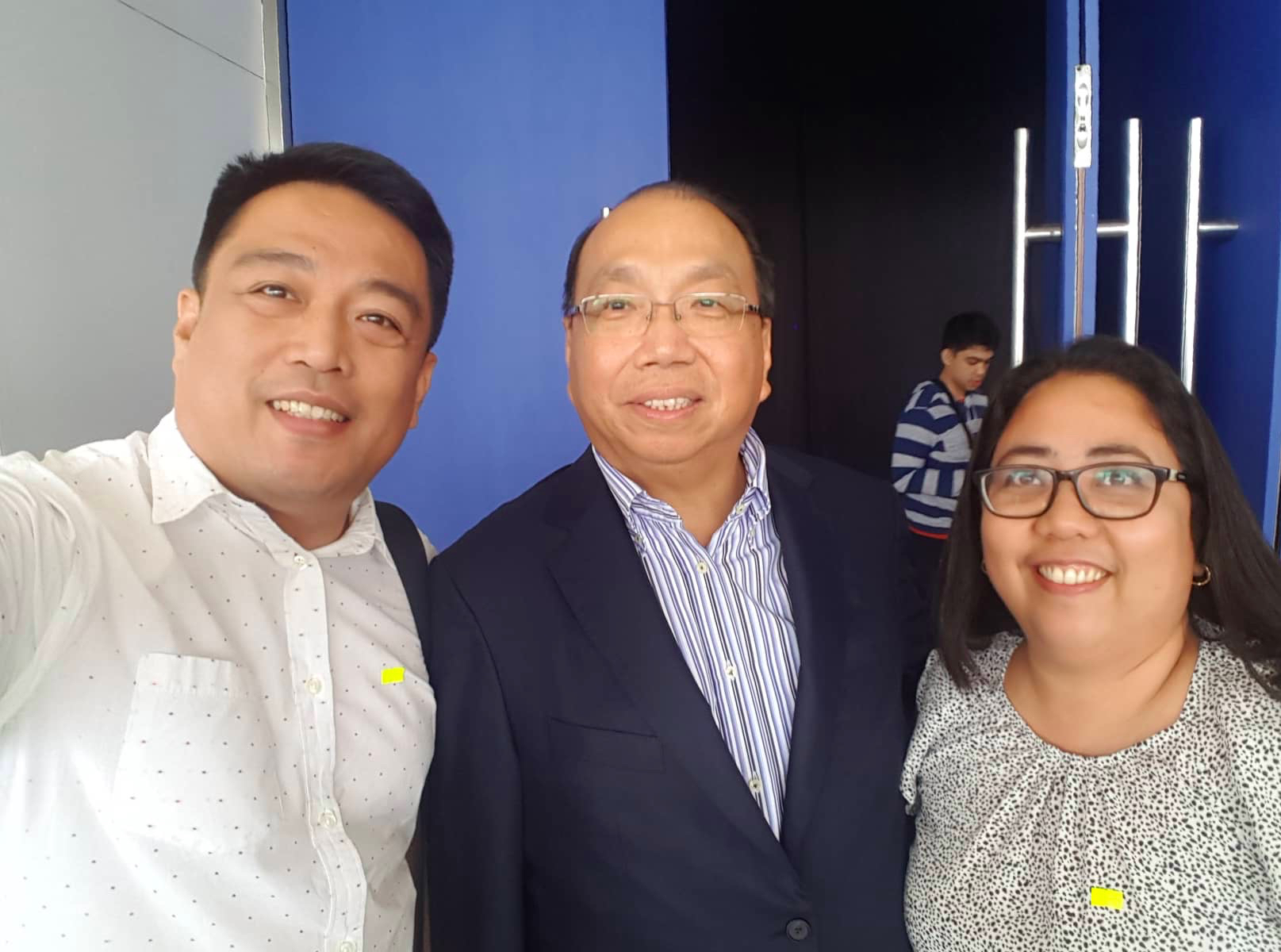 I first came to know him during one of the Financial Coaching seminars of Bo Sanchez back in 2009. I have since invested in stocks as well. I even shared some of the basic tips in a video shot by my wife in one of my talks in UP Diliman back in the day. From what I remember, he's a humorous speaker with lots of stories to tell and I can still remember some of the stories he shared back then.
This time though, I felt he was a bit more serious. I don't know if it's because his talk was done in pure english, or perhaps his topic was indeed quite serious.
One of my main take aways I got was his talk on PSYCHOLOGICAL TRAUMA. He told stories growing up in a family who supported him emotionally inspite of him having problems in school. He grew up thinking that money is easy to make, and he has the confidence to make money anytime and anywhere.
He said that what most people lack is the FINANCIAL CONFIDENCE to make it.
He shared a quote from Dan Lok which said that defines FINANCIAL CONFIDENCE as "having the confidence that you have the skills and ability to make money anytime, anywhere."
He said people are driven by 4 main emotions: Hope, Fear, Greed and Desperation. These emotions dictate the markets. All crashes and boom are driven by these emotions.
His advise is, in whatever you do, Be the Best. When you do that, people will find you.
What's your psychological roadblock?
1) Trauma
2) Parental Pressure
3) High Standards
4) Broken Family
5) Absentee Parent
Over the years of working in my business and dealing with different kinds of people, I can say this is certainly true. Some people have absentee parents or deep issues with their fathers. Growing up, they were looking for validation in everything that they do. They lack the emotional assurance that they badly need. That's why their decisions financial or otherwise, seems to be beyond logic.
As you know, your decisions are driven mainly by your emotions. Only when you come to know how these deep emotions have built up over the years in someone's life will you understand why they do what they do. It's hard sometimes to watch someone with lots of potential, making wrong decisions over and over again, simply because he was programmed at an early age to seek for validation, rather than focus on doing the right thing.
So what can you do?
The first step according to Mr. Edward Lee is ACCEPTANCE. Accept that life is not fair. Surrender all your traumas to God.
Realize that we have built internal programs over the years. It will take more than an overnight or single day of training to unlearn all those things. The good news is that it can be done. Constant exposure to more empowering beliefs will allow you to replace the dark programming of the past. Your habits can change when you change your environment and the people you spend time with. You can change your life. But it's going to take daily discipline in building your mind into a new you.
Mr. Edward Lee also shared the 3 basic laws of money:
1) Save 10-20% of your income
2) Invest it
3) Re-invest to benefit from the power of compounding
He recommends starting your investing program and believing in the Philippine growth story.
Above all, find your purpose. Be grateful for all the opportunities and experiences. Be compassionate. Be generous.
P.S. Be part of our business community of professionals and entrepreneurs. Let's connect on Instagram @allaninocente.
P.P.S. Do you want to be part of the Truly Rich Club? CLICK HERE.
P.P.S. I am curious to know your story. How's your financial journey so far? What have you tried and what are the #1 challenge you have in building money habits to make you rich? Simply hit reply and email me back. I read all the messages you are sending me. Cheers! 🙂