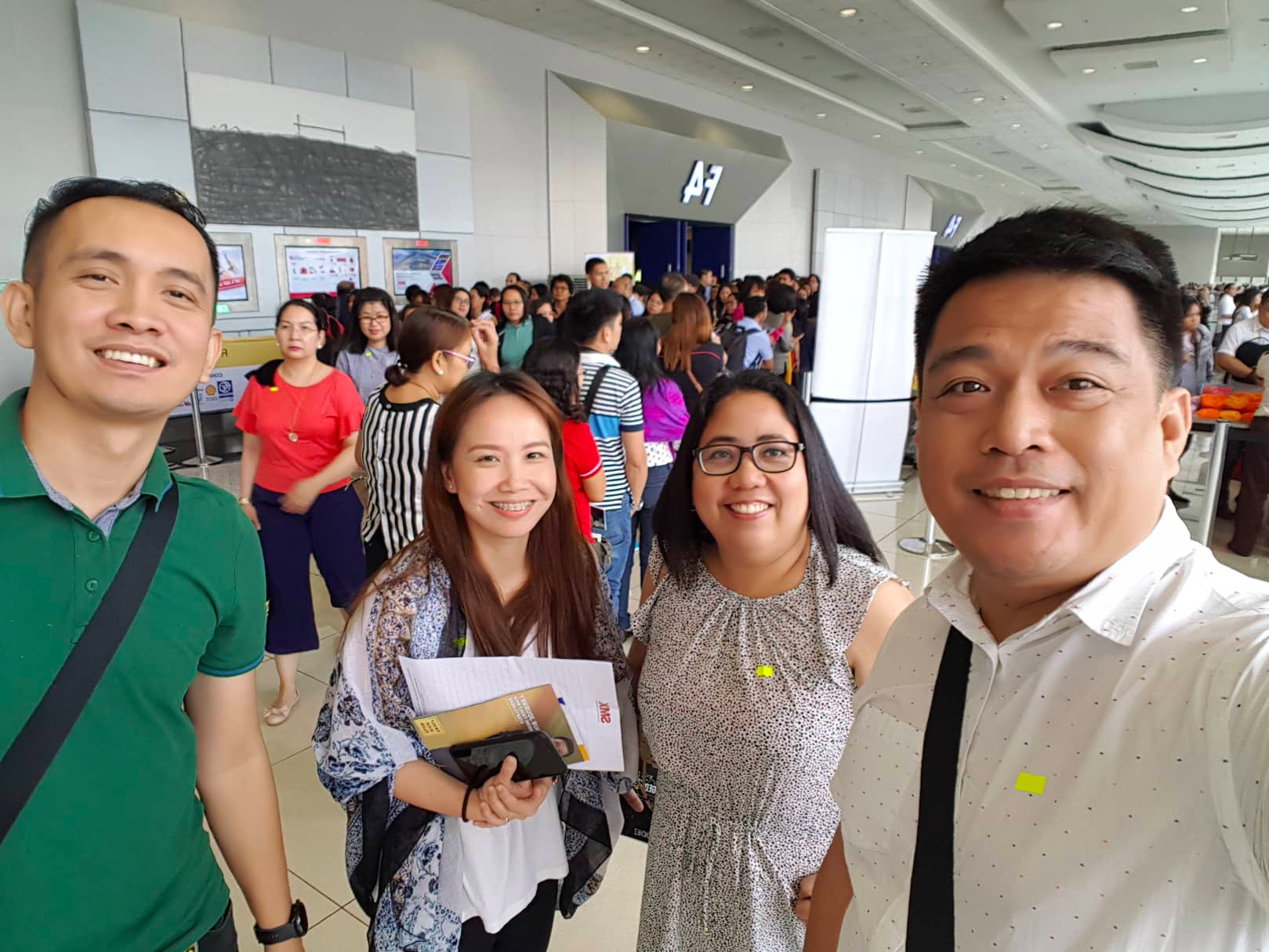 A few weeks ago, my wife and I attended the Truly Rich Club Wealth Conference 2019 along with some friends. Since the early days of the Truly Rich Club, my wife and I were already members. We were still living in Malaysia that time, around 2007. I can still remember receiving CDs on the mailbox and excitedly opening them. It's amazing that it's been 12 years since then and up until now we are still blessed by the Truly Rich Club.
Today, I'd like to share a little bit about what I learned during the event. My wife and I arrived a little late. Once we sat down, the first speaker was already in the middle of his talk. It was brother Bo Sanchez. He is the founder of Truly Rich Club, a missionary preacher who has blessed a lot of people.
Bo Sanchez – How to Increase Your Psychological Wallet
The topic of his talk from what I understood was the value of upgrading your PSYCHOLOGICAL WALLET.
He mentioned the feeling of being conflicted when it comes to your finances. Perhaps you were raised in the idea that money is the root of evil. Or perhaps you think only criminals of bad people become rich. You are blinded by the misconceptions or wrong theology of money. You were raised to despise the rich. That's why they are called filthy rich. Who wants to be filthy? Of course, no one wants to be that guy.
He narrated a story of him and a friend. They were driving in a rich neighborhood. They passed by a big house with lots of cars inside. Upon seeing the house and the car, his friend blurted. "siguro, carnapper ang may ari ng bahay na yan." Bewildered, brother Bo said. "how did you know?" of course, it was only a small talk. Which brings the point across. How do you know? You don't know the person. You assumed he was a bad guy by merely seeing the cars. What if he has a car rental business? and the cars are for rent.
Brother Bo Sanchez, said that some of the rich people he met were the most generous, loving people he knows.
This talk reminded me of the times I also had conflicted feelings of being rich. I am a simple kid. I was raised in the province of Ilocos, where farming is the main industry to be in. If you work hard, you can live by planting vegetables in your garden. Or you can ask malunggay leaves from your neighbour. It's a simple life. I had no grand illusion to become a billionare or anything like that. I simply enjoyed life. But the harsh reality really sank in when I started working. After many years, I still didn't have anything saved up. So began my curiousity about money. And as they say, the rest is histroy.
But this is not about me. It's about the countless people who day in and day out have the same internal conflict within them. Money is behavioural. It is not technical. It is easy to make money. Most of the battles you need to overcome though are your own ways of thinking.
In this day and age of overwhelming information, most of the learning that we need is in unlearning the things we were thought growing up. You have to update the information so that your outer world of finances reflect the same inner world you have.
He also narrated about his driver who was able to save up P15,000 and was so happy. He felt rich. He felt the effect on him and his relationships. He felt like "others" now. He felt conflicted. Because becoming richer meant he had to let go of relationships that are no longer aligned to his new ways of thinking. It's quite funny to think that having P15,000 makes you feel rich at this day and age of high prices. But the reality is that it is the same thing for most people. The amount may vary. But everyone who's trying to change undergo the same experience. It maybe earning your first million. It maybe when you decide to put up a side hustle. Work part-time. Sell anything. Or simple attending seminars. It is one of the strangest things that sooner or later you will need to learn to accept,
Because we care so much about how other thinks of us. This is one of the hardest battles to overcome. It is really not because people change around you. It is you who is already shifted your mindset inside. You are no longer contented talking about gossips at work. You would rather watch videos about stocks or business in youtube. In fact, you are no longer entertained by the constant tele drama on TV. You are starting to feel aligned to the new you.
I felt the same when I started my business part-time. There were moments when I had to stand up and leave the office at exactly 5.30PM. In front of 200 people, I walk down the corridor and exit the office. It's time to go and work on my business. I came early to finish my work, so it's not like I was not doing my job. I still had to be professional enough to do my business outside my work hours.
Even though no one complained, I still felt really conflicted initially. You see, most people in my office would leave at 7.30PM or 8PM. It is just one of those things that is not said but understood by everyone else, that leaving earlier than that means you are not working hard on your job.
Eventually, I learned to overcome this feeling of being conflicted. When you are clear about your goals and what you want to do with your life, suddenly decisions are easy to make. You just have to have the emotionaly fortitude to simply stand by your own truth. And the truth to me during that time was that I was already drained, exhausted, frustrated and soulless working on my job. It was time for me to explore outside for a new career. I could no longer stay for another year without doing anything.
After 6 months of hard work, I finally decided to let go of my corporate career and go full-time in business. It is one of the scariest thing I've ever done. It is not easy to let go of a job paying you 6-figures a month. Even when I already resigned, I still had second thoughts whether I made the right decision or not. Later on I realized, you decide and make it right. If it is to be, it is up to me.
Brother Bo Sanchez offered 4 ways to increase your psychological wallet:
1. Dream Reminders – write your dreams. Novena to God's love when you attend The Feast for the 1st time as a free gift. I wrote my dreams there a long time ago. Most of my dreams already came true.
2. Dream Role Models – to have a mentor. to look up to someone and pattern your life to that person until you become your own.
3. Dream Resources – join the truly rich club. read about wealth strategies. get audio books, free books, stocks updates and recommendations, etc
4. Dream Reasons – remove subconscious conflicts
Action is the best expression of your faith. Faith without action is nothing. Take small steps. Mustard seed faith + mustart seed work = unstoppable. Are you a miracle waiter or a miracle worker?
P.S. Do you want to learn the psychology of money and discover the wealth strategies of the truly rich? Do you want someone to guide you in your stocks investments? Do you want to overcome your wrong theology of money? Join the TRULY RICH CLUB? CLICK HERE to find out more.
P.P.S. Do you want to discover the secrets on how to manage your own money effectively? Join us this September 2 at Santolan Town Plaza to Francis Kong's event on PRACTICAL MONEY MANAGEMENT. Simply hit REPLY to this email if you're interested. Or call/text me at +63-9178034015 for more details.
P.P.S. Do you want to be part of a business community where you can meet other aspiring entrepreneurs? I am always on the lookout for highly driven people who share the same eagerness to learn entrepreneurial skills, business mindset and success philosophies. If you'd like to be part of my team, simply read the details on my website at http://www.allaninocente.com/work-with-allan/ and follow the instructions for the next step.