I feel blessed.  I've always felt very lucky, as if the great stars have all aligned when I was born.  Perhaps it's really true.  God plays favorites. That's why He made me. 🙂 Don't worry, you are his favorite too.  🙂
Whether you agree to it or not, it really doesn't matter. As one of the most profound thinkers of our time, the late Jim Rohn once said, "it's not what happens that determines your future, it's what you do with what happens." In short, what matters is how you look at life.  Do you feel blessed?  Or do you feel cursed? The choice is yours.
As for me, it's easier to just show you proofs than to explain.
Proof #1. When I was about to enter high school, I remember guessing the last 50 questions of my entrance exam and ended up getting the highest score. I must have been really lucky that day…or perhaps, I was not the only one guessing?!
Proof #2. When I was attending christmas parties, I would almost always win raffle prizes.  Grocery items.  Chocolates. You name it.  Except the high-ticket items like LCD TV or trip for two to the US…I'm still waiting for the next christmas party for those. 🙂
Proof #3. When I was old enough to marry, God gave me a beautiful and loving wife to be with me until the day I die. I must be the luckiest guy in the world!
I have always felt blessed.  And this time I feel it even more…I feel God's greatest blessings are always under way. 
I would sometimes say, "This is the best gift I've ever had! There's no way God can top this! This is awesome"…and then with a smile, God simply answers back, "Watch me! You ain't seen nothing yet!"….and gives a me a gift that would top everything I've received thus far. 🙂
Today, I'd like to share with you a really short story. 
One day, two people fell in love.  They got married and planned to bring a child into this world from the first day they became one.  Every month, they watched with excitement for any sign of good news.  But the angels up the heavens are saying…"no, it's not time yet."  Months passed…and still no sign.  Months of waiting slowly turned to years.  The couple are praying for the good news…but the reality still looms in.  Depression begins.  Life stops and desperations set in..
Until finally…out of a seemingly ordinary series of events comes the beginning of the journey where an extraordinary gift awaits. The gift of life.  Literally. 
That's me and my wife's story…and the beginning of the story of God's greatest gift to us.
With great joy and pride…I'm sharing with you, the first of many pictures to come of my 3 and a half month child happily giggling in my wife's womb.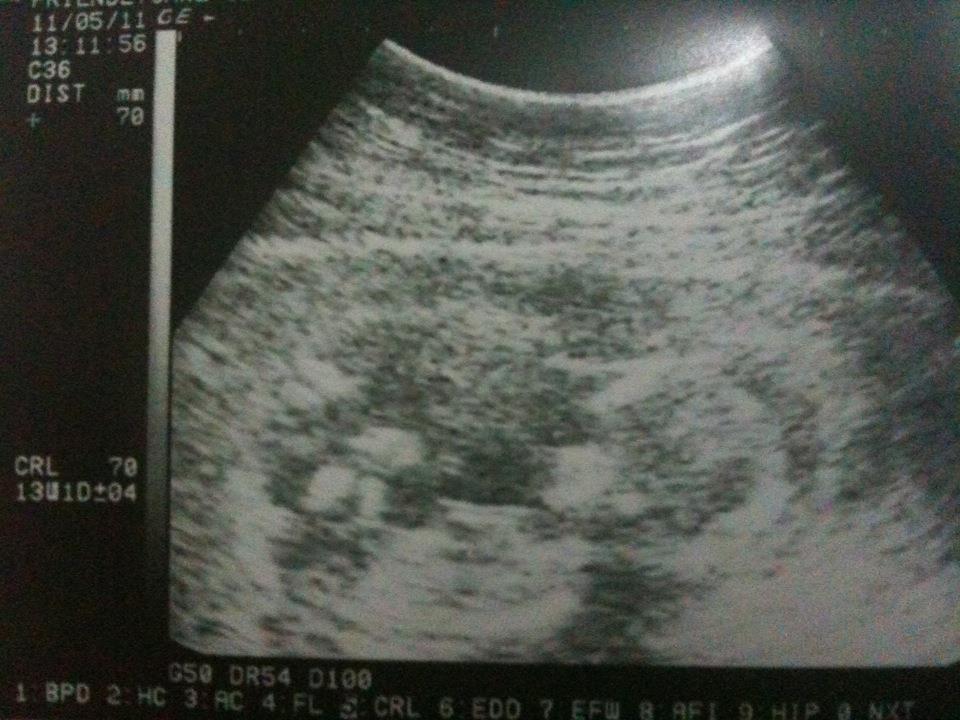 Just like all the best things in life…this one is priceless!
Cheers to God's blessings!
P.S. If you're curious what those series of events are…or know someone who has been in the same situation of waiting and would like to help, feel free to email me. 
Powered by Qumana