This post was inspired by Fritz' How To Turn Your P50K to P1Million in less than a year. While it's certainly possible to earn your first million in less than a year, more often than not, those who are able to achieve the feat have had years or decades of preparation. It only seems like the success was overnight, but just like what the Pokemon Go creator said, it took 20 years to create an overnight success. 🙂
The vast majority of people who are exploring for ways to earn apart from their jobs are just starting out, clueless to the options out there, afraid to try and fail. I know, because I was once in a similar situation.
Growing up I was always a busy kid. I worked hard earning extra money, taking care of pigs, chickens, planting vegetables on our backyard, going with my mom and dad to harvest tobacco leaves as well as cleaning our neighbour's house for a fee.  My idea of earning an income was tied to having a job. Around 2003, I read the famous book Rich Dad Poor Dad by Robert Kiyosaki. For the first time I was introduced to the world of entrepreneurship and the possibility to earn not just once from you hard work, but multiple times. I was surprised to learn about the concept of LEVERAGE and RESIDUAL INCOME.
That kicked-off my journey towards searching for ways to earn extra income apart from my job. I have tried to setup businesses after that but it was all a one-man show. At the end of each business, all I had to show for were BIG eyebags from lack of sleep, bruised ego and empty wallet. That's when I realized, if I was every going to make it I'd better learn how to build a TEAM. As they say, business is a TEAM sport. Teamwork is very important.
After working abroad for more than 2 years, I finally came back to the Philippines for good. It was at this time that I was able to save enough money to be able to invest in different things. I dived into stocks investing, real-estate investing, bonds, insurance, mutual funds and other paper assets. While everything was fine with me, part of me was still AFRAID. I knew deep down that in reality I really didn't have CONTROL over how my investments would turn out. I longed to be able to learn how to BUILD A BUSINESS that I can CONTROL. This is important for me because when I was abroad I witnessed how a recession can turn a seemingly comfortable life upside down. There were tense moments where every day a few of my colleagues were being let go. Every day I was worrying whether today is going to be my turn. Fortunately, I was able to wither the storm as they would say. I was not let go, but that experience taught me a great lesson on being prepared. People say, if cars have spare tires, why not you? Aren't you more valuable than the car?
Over the years, I have read hundreds of books and videos online or from the bookstores. If you see me at the mall I only visit two stores – the bookstore and the sports store. 🙂 When I came back, I attended lots of seminars from Bo Sanchez and other experts in business and marketing. That's when I tried to make a goal to earn my first $100 through this blog. It took me around 1 year and 6 months to do it. I'm not sure if anyone is still using Google Adsense, but it was a fun time to be learning about internet marketing then. I was able to cash out the $100 and I was so happy. That proved to me that it was really possible to earn online.
My second attempt was in creating my first ebook Rich Money Habits – 8 Ways to Shift Your Money Habits and Be Rich. That ebook was sold for around $9.95 and all the orders combined after a few  months amounted to $605, of which the first $100 was earned in its first week after launch. The experience taught me a lot of things. Today, I have stopped selling the ebook and decided to GIVE IT AWAY INSTEAD FOR FREE! Simply visit my website at http://www.allaninocente.com/ and enter your email to download your free copy.
In 2011, one of my friends in real-estate shared me another opportunity that would multiply my earnings from $100 a week to $1000 or more in a week. She became my business mentor. She has been featured in Kerygma magazine as a former SM saleslady turned Millionaire missionary. Her inspiring rags-to-riches story has been featured twice in a TV show Asenso Pinoy shown in Studio 23. Through her mentoring, my results eventually improved…and the rest as they say is history.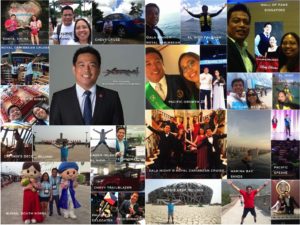 It initially started out as a part time thing, until it surpassed my one week income from my job after 6 months. That's when I decided to give it more time and quit my 9-year IT career to earn full-time US dollar income to support my family. In the last 5 years, my wife and I had the best times of our lives: We were able to buy our first car, a Chevrolet Cruze, and another family car, a brand-new Chevrolet Trailblazer. We also got our 2-bedroom condominum unit in a Resort Style Residential Development by DMCI properties. My wife and I experienced all-expense paid Asian Cruise travel twice: the first one to Hong Kong, Sanya China and Vietnam via Star Cruises, and another one, a 7 days 6 nights unforgettable experience via Royal Caribbean Cruise to China and Korea. There are other travels to El Nido Palawan, to Marina Bay Sands Singapore, Beijing China, and many many more.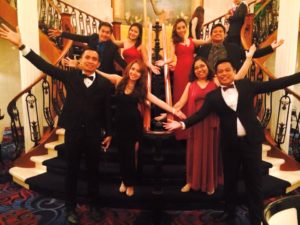 In the process of building our business, I have had a chance to mentor other people to achieve the same results as well. Some of them are Engineers, Certified Public Accountants (CPAs), IT professionals, and more. Most of them have also been working in the corporate world, but eventually realized that it is not enough. You can learn more about them and their stories here.
In the end, this is simply my story and other stories of people who were just looking to earn an extra $100. Life had offered so much more for those who were willing to learn, be coachable, work hard, and dream big for their families.
TODAY, it's your turn to WRITE YOUR OWN STORY ON HOW YOU EARNED YOUR FIRST $100.
Here's my good news for you. I am currently expanding and building my 6th business center…and in the middle of building a 10-man team. There are only 10 slots available. Bad news is, 4 slots have already been taken. There are only 6 slots left. I receive 15 – 20 inquiries in a day so it's possible all 6 slots can be taken by end of this week. If you would like to work with me, and allow me to help you earn your first $100 this week, simply go to my website now at http://www.allaninocente.com/ and FOLLOW THE INSTRUCTIONS listed to take the first step. I'm very excited to be working with you and make your initial $100 goal come true. Cheers!