Last weekend, I had a chance to facilitate a cashflow game with my friends in Think Rich Pinoy. It's always amazing to meet new people who are open-minded about the opportunities around them, be it in real-estate, stocks or business.  While speaking with one of the participants, I was reminded about a similar experience I had way back 2003 when I first played the game Casfhlow 101.  That marked the first time the new world of business opened up for me. 
The First Try.
From that workshop, I met someone who later introduced me to a business opportunity which can potentially give passive income.  I checked it out, thought it was a sound business idea and went on to start my own network marketing business. At that time, I was heavily in debt so I joined simply because I needed money.  To cut the long story short, I failed.  Miserably. I was so pathetic I thought I was really not meant to be in this industry.
After getting a bruised ego and healing my wounds from that failed business venture, I decided to focus in doing a great work at my job. I became good at it and got promoted almost every year.  But the lingering feeling I have about starting my own business just won't go away.  I tried starting my own TV show VCD retailing business which also failed, but proved to be very critical in my business education.  Frustrated I attended a lot of seminars, read a lot of books, but I still lacked EXPERIENCE.  I wanted to learn hands-on how to build a successful business. With no one to go to, I tried to go at it on my own…until an opportunity came my way that has been one of the best thing that ever happened to me.
Courage to Act In Spite of Fear.
In March 2011, my friend invited me over for coffee to discuss some ideas she wanted to check with me.  Being a very helpful friend, I, of course, went along to check what my friend was up to.  I checked it out.  Lo and behold, it's yet another network marketing business. Since I have already tried starting my own network marketing business before and failed miserably, I had a lot of hesitations at first.  Truth be told, I was skeptic at first and did not really understand it at the time because my mind was still clouded by my previous experiences way back when I failed in my first network marketing business.  I did not think of it much that day but I promised to bring along my wife to check it out again a few days after.
My wife listened to the presentation, we spoke to the leaders of the company, and other people who were just starting out as well.  In the end we decided to try the products out.  After a few weeks of trying out the weight management products, here's what I got.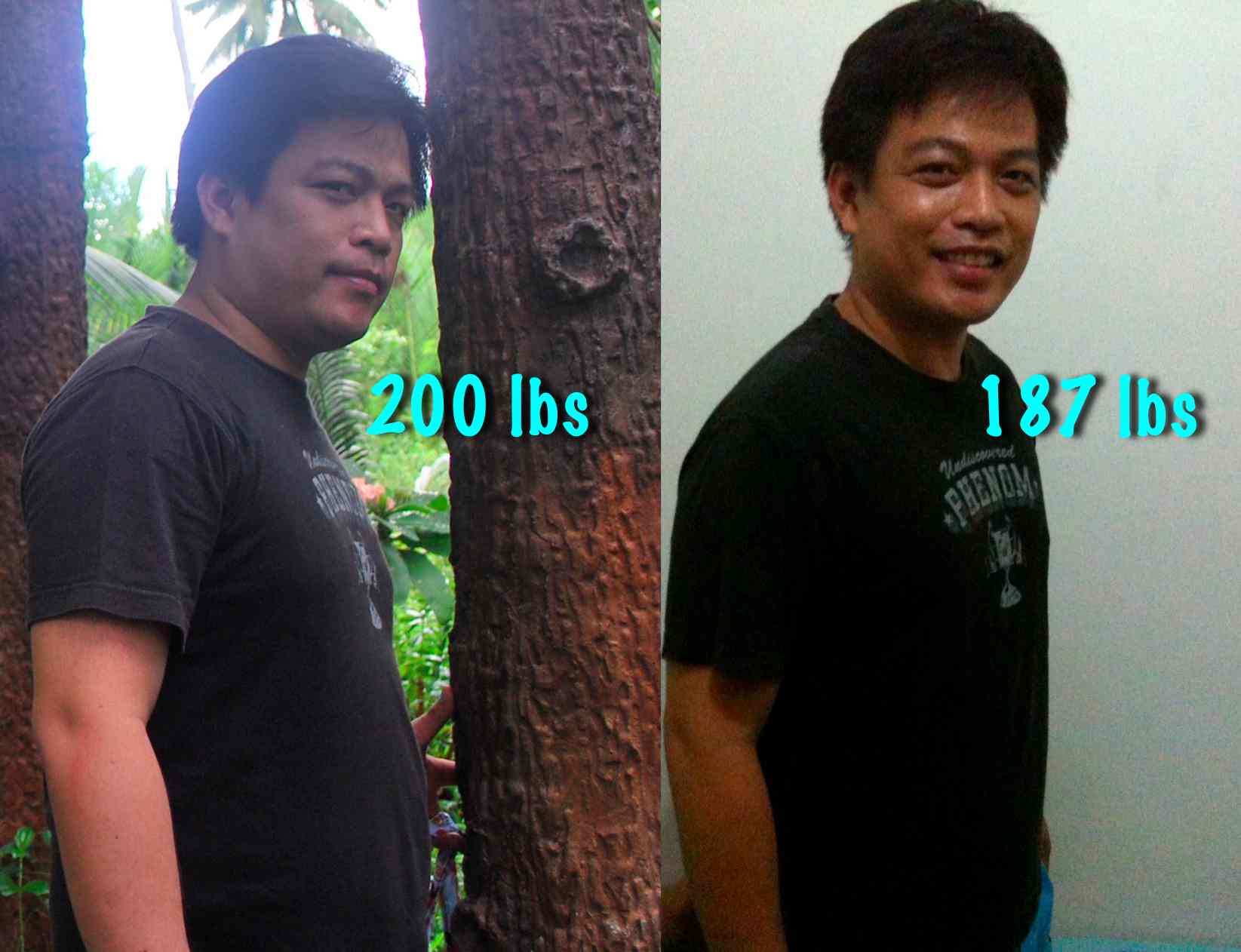 In my mind, I was at least convinced that the products are really good.  But I was still reluctant to do the business.  With nothing much to lose, I tried to check the business out again and gave it a try. I was still working full-time at my job as IT consultant for a multinational company at that time. I really did not have much time to spare to do another business on top of my internet marketing gigs.  I already invested some of my money in real-estate and stocks at that time so I already have an idea how to compare it against other investment vehicles. 
When I earned my investment back in one and half month, I then decided to study the business even more.  It was the first time I really put in a serious effort in finding out how this kind of business works.  I then realized that there's more to this business than meets the eye.  I discovered the 5 questions you need to ask before joining a network marketing company.  How to differentiate a legitimate companies from the scams, and how to look at it from a perspective of a business owner, not an employee working at a job.
The more I learned about the business, the more I appreciated its unique strengths compared to other businesses as well as my other income streams that I've built over the years.  I was even amazed after a few months when I realized that my income from my business was more than the income coming from my stocks, real-estate and internet marketing COMBINED.  That was the time I took a real notice to this new opportunity I discovered.
I wish I could tell you all the things that have happened to me ever since that faithful day in March 2011 up to the present.  But words could not describe all the challenges that I've had to overcome, the joy of watching your business grow in front of your eyes, the continuous learning along the way, the discovery of what I value most and what I can deliver in helping other people earn at least $100 a month.  Here are some of the things that have happened to me so far.
Last day working for a JOB.
After doing the business part-time for 6 months, I was able to pursue it full time.  September 30, 2011 was my last day working for a job at my previous company.  It was the day I earned more in a week in my part-time business than my IT job for almost a decade. 
Goal to help 100 people earn $100/month each.
October 2011 when I decided to set a goal for myself to help a hundred people earn at least $100/month.  As of today, there are now more than 80 people who are earning $40/wk – $600/wk. 
Here's what those who have been part of my project has to say.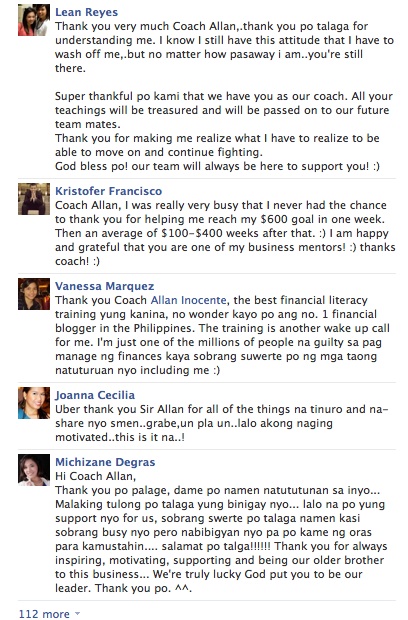 If you want to take part in my project and be one of the 20 remaining people who will get a chance to be personally mentored by me and my team of leaders to earn at least $100/month before the year ends, click here to email me. 
Get featured in a magazine.
In helping people earn their $100/month, my business grew as well.  For the first, time my wife and I were featured in a magazine.   We were also recognized on stage in front of thousands of people.  It was a proud moment for me especially since my whole family was there with me to celebrate.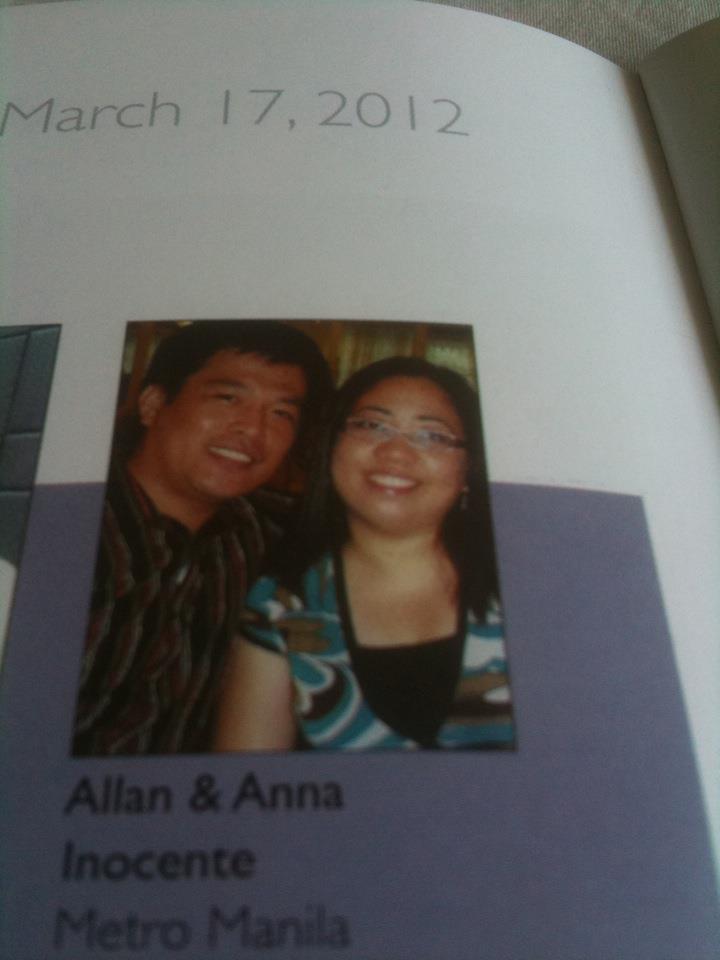 Mentoring from successful business people.
Through my business, I also got to enjoy meeting a lot of my business mentors.  Some of them already own Mang Inasal stores, some Minute Burgers, while another one owns the first 24/7 gym for ELITE athletes like PBA players, and more. Others are ordinary employees from big companies like Meralco, HP, Accenture, and others.  They have different backgrounds, IT professionals, Certified Public Accountants, Engineers, Nurses, Doctors, etc.  Some are board topnotchers and Magna Cum Laude graduates from prestigious universities like UP, UST, FEU, and more.  Some are much younger than me at only 18 years old, but already millionaires.
I think there's a growing trend nowadays where the industry is undergoing a radical change thanks to XTRM 1-11 Inc.  More and more, I see people eager to look at opportunities around them that can give them back their dreams.  If you are one who's open to looking at opportunities other than what you're currently doing and would like to check out what I do, you can simply email me here.
There are a lot of more great things that have happened to me while pursuing my bliss of entrepreneurship, and helping other's make the same leap from employment to business, but those will be shared with you some other time, perhaps in one of my future articles.  The baby steps to financial richers series will come to a close, but a new journey is only just beginning.
To end, I'd like to share with you one thing I've been asked a few times after I resigned from my job.  Not once have I been asked this intriguing question, "do you want to go back to employment?" The short answer is — No. At this time, I am still enjoying the time of my life, learning and getting a lot of business experience that I won't be able to learn otherwise.  It's only been a year in my journey to entrepreneurship but I won't trade it for anything else.  Imagine what will happen in the next 3 to 5 years.  I am excited to share everything with you! Let's go make our dreams happen! 🙂
P.S. I'm currently expanding my business in Makati and Singapore at the moment.  I am looking for 20 serious people who would like to pursue a home-based business earning an initial $40/wk – $200/wk part-time in the first 90 days.  If you would like to check if this business is something you can do, email me so we can schedule some time to get to know each other and see if we can do business together.  This business is obviously not for everyone, only for those people who want to work hard and pursue a legal and ethical way to earn money.  Not for those looking for a get-rich-quick scheme.  The first time I opened up the slots, my mailbox got so many inquiries that it took me 3 days to go through all of them.  So if you don't receive a reply from me within 24 – 48 hours, please resend your email again as I might have missed it or it got buried along with the other emails.  God bless!
Powered by Qumana