This is the 3rd part of the series featuring success stories in my blog.  If you want to read the first 2 articles in the series, you can click the links below.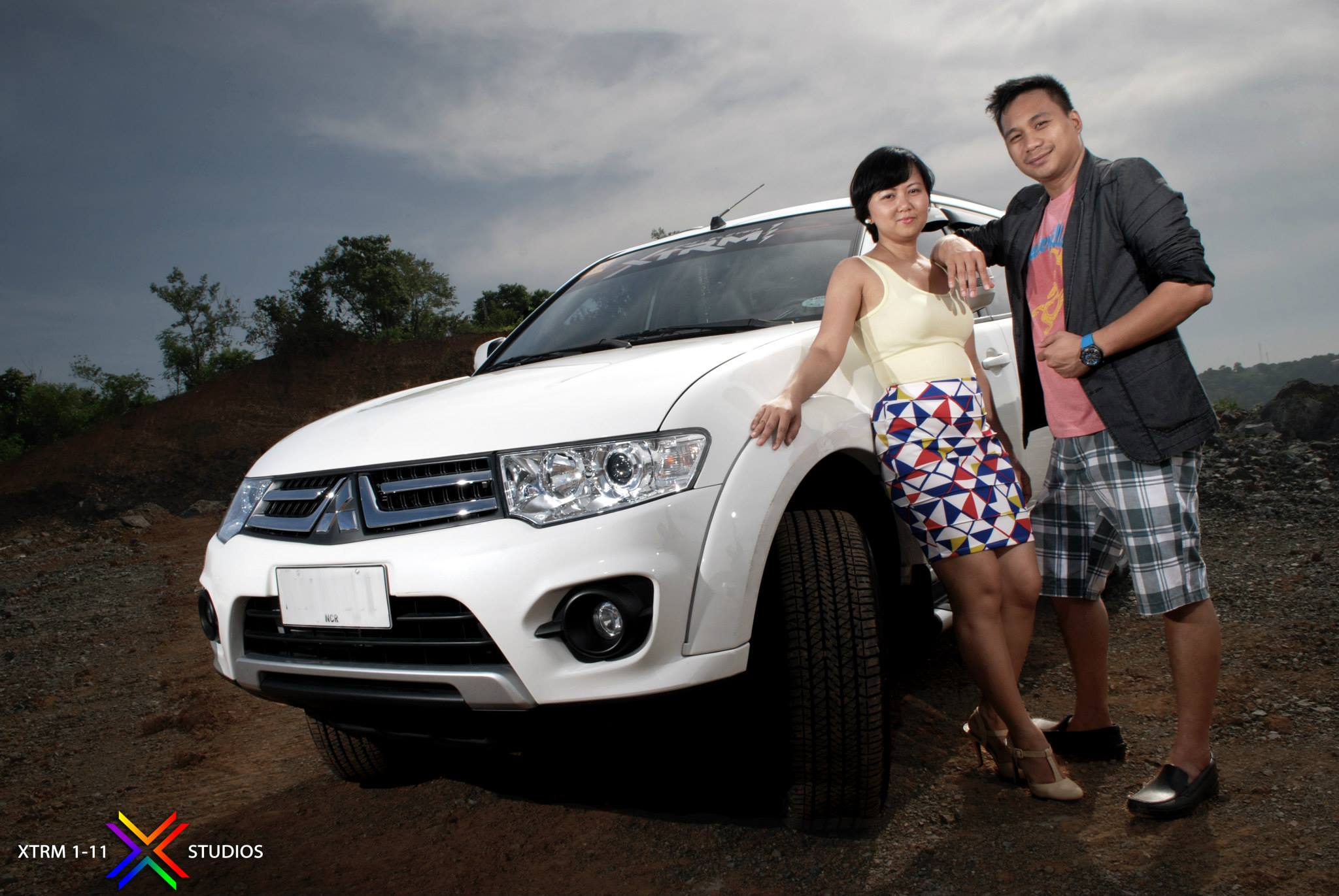 Today, please meet Lojen and Val Pascual. This husband and wife team was one of the first couples who believed in me when I was starting to venture into business. I met Lojen when I facilitated a Cashflow 101 board game in 2011. He was one of the participants. Coincidentally, I also met his wife Val the day before in an Online Marketing Workshop where we both volunteered to serve to get in and learn for free. 🙂
Lojen is a former OFW who has already been to many countries like Saudi, Singapore and Malaysia working as an Instrumentation Engineer. The turning point of his life came when he experienced being away from home and missed being on his wife Val's side while giving birth to their first born son. It was an emotional time, and he knew right there and then that he didn't want to experience the same feeling again. That's why he chose to come back home to the Philippines and stay with his family.
At one point in their budding entrepreneurial career, their immigration papers for Canada got approved. They had to make the difficult decision to choose whether to grab the opportunity and migrate to Canada or stay and support their growing business, with little assurance if it would work out or not. In the end, they decided to grab the opportunity to live and work in Canada.
It did not come without a price. They had to leave their growing business team. It was not easy to say the least. They had a growing international team in Japan and the Philippines at that time with both teams gaining momentum and at a tipping point to grow leaps and bounds. As they say, I'd rather have one great leader than a thousand of followers. True enough, their momentum fizzled out. Their business team, encountered lots of challenges. Without a leader to guide and hold their hands, the price of leaving had to be paid. It was a painful lesson.
But I am amazed by this couple's tenacity and entrepreneurial spirit. Realizing the potential that they have lost, they went back to the country with a vengance. They relaunched their business in the country, tried to rebuild their business team. Now, they are starting to gain momentum once again.
Watching by the sidelines, I realized Lojen and Val is working so hard because of the same reason why Lojen gave up opportunities working abroad when his son was born. He desperately wants to build his business, and grow it even more, but at the same time he keeps his main goal intact of ensuring they stay together as a whole family in the process. True enough, when his second child was born, he was by his wife's side. No amount of money can compensate for the TIME you spend with your loved ones. Lojen and Val believe that they do not have to go abroad to create the lifestyle they want for their family.
However long the journey is, I am proud of this couple. They are very down to earth, humble and tenacious in spite of the numerous challenges they have encountered over the years.They have inspired a lot of people in our team to DREAM that it's possible. Now, they are one of the top directors in our company, and have managed to earn $1,000 in a single week part-time.
That has helped them build a comfortable future for their growing family of 2 kids. With the part-time income they have earned, they managed to buy their own BRAND NEW MITSUBISHI MONTERO. They don't have to worry about flood anymore. or getting stuck commuting in traffic. Their 2 kids can sit comfotably at the back while they get to their destination.
Lojen and Val's story is still being written. Every day, they are growing more as leaders. They have learned a lot of lessons. But they have also gained a lot in return. I am very excited to see them conquer the next challenges ahead and come out victorious. This is just a start of their success story. There's more to come. For now, please watch their video interview here to learn tips on how to start your own business just like them.
P.S. This month, I am looking for 4 new associates to join my growing team. 1 slot already taken, 3 slots left. Contact me or reply to this email if you'd like to know how.
Powered by Qumana