Today, I heared one of my mentors said, "I want good Filipinos to be wealthy." Then she added, the reason God entrusted you those blessings is because He knows you will take care of them.
While thinking about my mentor's dream, I realized it is my dream too.  The reason I started this blog, Rich Money Habits by akosiallan.com is because I want to share the lessons I learned in my financial journey with you.  I want you to be inspired by the stories from this blog so that you can take action in pursuing your own financial goals as well, knowing that if I and many others were able to make it so can you.
My mentor's statement made me reflect on my experiences over the past few years ever since I embarked on this journey of financial literacy.  I remember how in 2003 I read the book Rich Dad Poor Dad by Robert Kiyosaki. That book changed the way I see how money works.  Interestingly, whenever I meet people who are also very successful in business, they somehow came across the same book and that has also started them to the path of financial freedom.
From the get go, I knew pursuing this path is not going to be easy.  But  anything worth pursuing in life needs commitment, hardwork and persistence to achieve.  All I knew was that God wanted me to be in this situation for a purpose.  Just like Steve Jobs, I too simply hoped that somehow in the future, the dots will finally connect to make sense of all the experiences I've had to go through.
I ventured into a lot of things ever since my mind was opened to the idea of business and investing.  In the pursuit of financial freedom, I devoured hundreds of books in the same topics, invested tens of thousands in attending various seminars, met friends and mentors in real-estate investing, internet marketing, network marketing, stocks investing and business.  Some of my ventures failed while some earned me decent income.  Until finally, I came across something that has allowed me to quit my job of almost a decade as IT consultant for a multinational company.
More than a year ago, I embarked on a journey I call "Project 100".  My simple goal at that time was to help 100 people earn at least $100 a month.  One thing I realized is that it is easier said than done.  It is easier to do it for yourself than teach it to others so they can do the same.  I learned that it takes a team to make it work.  I realized the value of the saying, "when the student is ready, the teacher will appear." Most of the time, I was the student.  I needed to learn how to lead people and build a great team to make my dream work.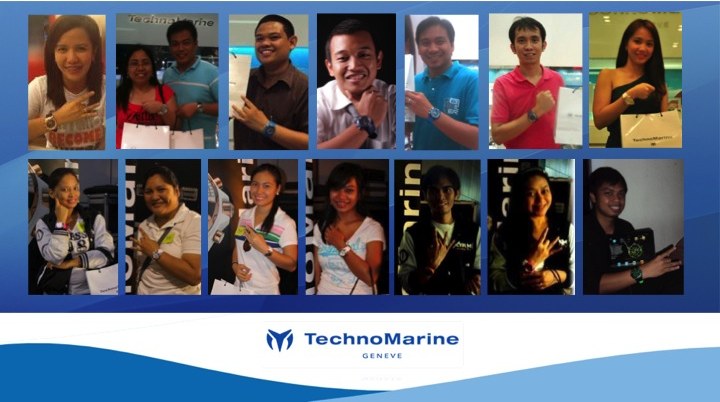 Fast forward today, more than 104 people from all over the world have earned $40 – $600 a month as part of the project. One of them even reached $1,000 a month.  It feels great to have been part of the journey of these amazing people.  What I am most proud of is that they have earned those blessings with integrity, legally and ethically without the need to compromise their principles on what is right and wrong. God knows they deserve these blessings and more.  It's about time good people become rich as well so that God's blessings can reach out to more people who need it. 
Inspired by the success of the original project, I decided to launch a new and enhanced Project 100.  During the past weeks, it was in soft-launch mode to a few of my inner circle friends.  Now, it is finally being launched and opened to you.  The goal of the new and enchanced Project 100 is to help 100 people earn at least $1,000 a month.  One person I have helped coach has already made it.  There are 99 slots left.  If you think you have what it takes to be part of the 99 people who can earn $1,000 with the right opportunity and right mentoring, you can click here to find out how to be part of the project.
P.S. One of the great things about what I do now is it allows me to travel whenever I want, wherever I want, with the people I want to be with.  I don't have a boss so I don't need to wait for approval or file a leave.  I can take off for a week and leave on a Wednesday morning when most people are still busy working.  Of course, I also get a chance to meet you if you happen to be in the same place where I am going.  I will be in Hong Kong this coming March 20 – 25 to attend a business conference.  If you are curious on what I do and you are in HK, let's have coffee and chat.  Add me as friend in Facebook and PM me for my itinerary.  I may have limited time to check my email and Facebook during my stay in Hong Kong so please be kind if I am not able to respond to you immediately. God bless you.
P.P.S. Still thinking whether Project 100 is for you or not? Click here to read more about Project 100.
Powered by Qumana